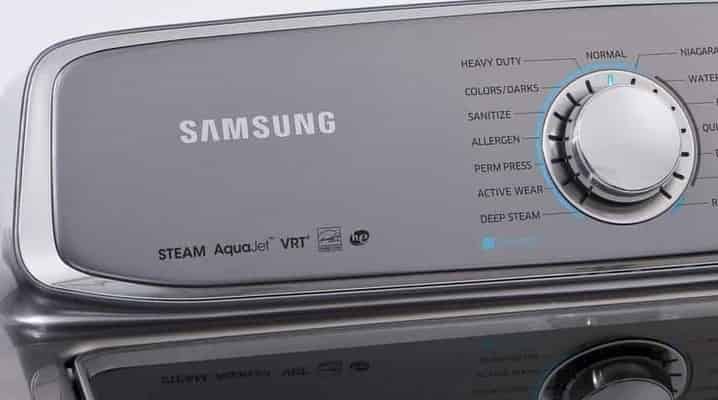 Samsung Washing Machine
Most of the customers like Samsung Washing Machine. With use there is also need of repair and maintenance. Our company provides Samsung Washing Machine Repair in Dubai.   Samsung is a South Korean multinational company. Samsung is founded by Lee Byung-chul in 1938 as a trading company. Over the next three decades, the group expand into areas including textiles, food processing, securities, insurance, and retail. Samsung entered the electronics industry in the late 1960s and the construction and shipbuilding industries in the mid-1970s; these areas would drive its subsequent growth.
As popular brand in home appliances, Samsung innovates with various technologies to make laundry easier. It offers various products for washing machines which cater to the requirements of the users. The innovative Samsung Flex-Wash model is design to meet all the laundry requirements. It has a separate top and front washer in a single washing machine. The time is saved by washing the lights and dark, delicate clothes and daily wears.
The Quick-Drive product reduces the washing time by 50% and the consumption of energy up to 20% thereby maintaining the quality of cleaning. The Add-Wash product allows the users to drop in any extra during the wash for final rinsing. Samsung is considers one of the top washing brand across the globe. It is also very famous in Dubai.
Samsung Washing Machine Repair
As a top brand most of the peoples are using Samsung appliances, which includes washing machine, mobiles, refrigerators etc. Our Company Home Appliances Repair Dubai provide full suite of repairing facilities of Samsung appliances. Replacement of broken or in-operative parts with the genuine parts. With our fully trained and experienced staff we are the best in U.A.E for Samsung Appliance repairing services. Our staff is well-aware with the Samsung Washing Machine functioning and know the types of faults which can occur.
In case of Repairing of Washing Machine Home Appliances Repair Dubai is trusted company from many years in Dubai.
Our Samsung washing machine repair service is one of the best services in Dubai. Sometimes peoples are afraid of the service quality of the company. So, they do not go with them for repair. With Home Appliances Repair Dubai nobody has to worry about. We provide guaranteed services with full customer support. For 24/7-hour Samsung washing machine repair in Dubai just call us at 0527221431. We do not charge for traveling.
Contact Us
Home Appliances Repair Dubai offers quality, professional and affordable services. For quality and professional home appliances repair service in Dubai you can contact us through call or WhatsApp any time in Dubai, Dubai Marina, Palm Jumeirah, Downtown Dubai, Business Bay, Bur Dubai, Al Satwa, Al Barsha, Media City, Knowledge Park, Internet City, Springs Dubai.
Call 052 722 1431
WhatsApp 052 722 1431
Email: homeappliancesrepairdubai@gmail.com
Follow Us on Facebook and Twitter